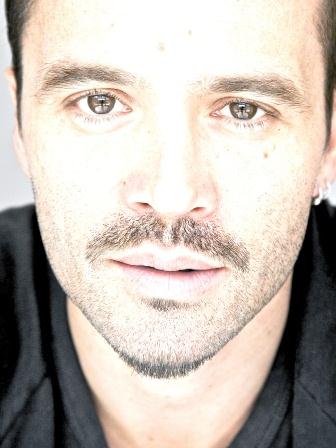 So proud of teacher Damian Walshe-Howling News. Can't say we are surprised though. Damian has been entertaining us on our screens for over 20 years. His recent role on Jack Irish yet small, has had a huge effect.
The Herald Sun described it as follows. 'As a brief but telling illustration, Damian Walshe-Howling has one scene in the final season of Jack Irish as a drug-addicted, bile-spitting crim. The vigour Walshe-Howling brings to it could strip paint off the walls of the police interview room where he attacks his interrogator, detective inspector Phil Maitland, played by Gary Sweet, who invests his role with a fine, reptile-still and menacing quality.' 
This is a wonderful example that no matter how small the role, always go for it if it speaks to you. If it  has an impact on you it will impact your audience.
Damian Walshe-Howling has been teaching at Brave Studios for 8 years and brings with him a wealth of knowledge. Damian's film credits include pivotal roles in HE DIED WITH A FELAFEL IN HIS HAND, MACBETH, A WRECK A TANGLE, Ivan Sen's 2014 thriller MYSTERY ROAD alongside Hugo Weaving, Jack Thompson and Ryan Kwanten as well as AROUND THE BLOCK starring Christina Ricci. Damian played the lead in Andrew Traucki's terrifying shark thriller THE REEF for which he won Best Actor at the 2013 A NIGHT OF HORROR INTERNATIONAL FILM FESTIVAL. Damian's latest film performance is in the upcoming Sci Fi 2067 alongside Kodi Smit-Mcphee, Ryan Kwanten and Deborah Mailman.
He garnered a previous AFI Award nomination for his performance in the highly acclaimed series THE SECRET LIFE OF US. His extensive list of television credits include the following;
Steven Spielberg produced series TERRA NOVA
Nine Network/NBC's tele-movie PANIC AT ROCK ISLAND
EAST WEST 101
RESCUE SPECIAL OPS
SATISFACTION
WILFRED
ALL SAINTS,
BLUE HEELERS
HALIFAX F.P
STINGERS
BROTHERS IN ARMS
THE TIME OF OUR LIVES
OLD SCHOOL
JANET KING
BITE CLUB
TITANS.
So yeah, we are not surprised with Damian Walshe-Howling News in the Herald Sun that his performance stood out and was worthy of a mention. Check out his performance in the new Jack Irish series in Episode 3.
Check out the full article HERE