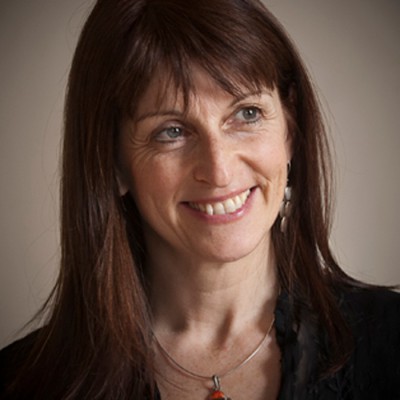 Anne is a master teacher, passionate in her commitment to her students' creative unfolding. Her objective is to inspire performers to make deep connections with their inner life and to achieve high quality performance that is conscious, present and embodied. She also brings to her work a deep commitment to artistic integrity, authenticity and generosity.
Anne is a drama and movement coach, director, choreographer and performer with a Bachelor of Education in Drama, Dance and Literature (Rusden, 1983); a Graduate Diploma of Choreography (Victorian College of Arts, 1997) and a Master of Choreography (VCA, 2009). Anne's training and professional development has spanned three art forms – drama, dance and singing/voice.
Anne has worked as a freelance artist for the past 25 years; directing, choreographing and performing in text-based and movement-based work. She has performed as an actor, dancer and singer in independent dance and theatre companies including Eclectic Pelican, Insight, RandomActs and has directed shows for the Victorian Arts Centre, St Martins and Victorian College of the Arts. She has collaborated as a movement director/choreographer on numerous theatre productions directed by Kim Durban, Bruce Myles, Kirsten von Bibra, Babs McMillan, Melanie Beddie, Brett Adam, Ken Boucher and Andrew Gilbert, among others and has provided movement support for theatre companies, such as Hit Productions. Anne has also devised, directed or choreographed work for a number of festivals and community events.
Anne's company, Sirensong Dance and Theatre, has produced three major works: Walk on Water at the Melbourne City Baths (2000), her full-length solo Sex and Death at Chapel Off Chapel (2002 and 2003) and Song of Longing at Victorian College of the Arts (2008). Each of these original, multi-modal productions integrated acting, dance and singing, with visual elements, text and music all devised by Anne – supported by talented collaborators. Committed to keeping her own artistry alive, her current creative outlet is singing and song writing with collaborator Richard Rolfe in their band The Stream.
At this point in her career, Anne is focusing on teaching and coaching – with the body's knowledge at the center of her work. She was Senior Movement Tutor at the National Theatre Drama School for 14 years and has taught Improvisation for 12 years and Movement for Actors for 6 years at Victorian College of the Arts. She teaches Character Creation and Movement at 16th Street Actor's Studio and has facilitated her own 'Alchemy' movement-based improvisation classes in the wider arts community for the past 15 years.
Anne has been the Drama and Movement Coach for Neighbours (Fremantle Media) for five years, working with scores of actors from 7 to 70 years old. In this context, she supports actors with character development, text analysis (actions, objectives, super-objectives, beats etc) personalization and emotional connection, identifying and releasing creative blocks, physical release/postural alignment and vocal work. She tailors these sessions to the needs of each individual whilst at the same time being sensitive to the vision of writers, directors and producers. In her private coaching practice, Anne has prepared actors for auditions or roles in dramas such as Top of the Lake, Miss Fisher's Murder Mysteries, The Doctor Blake Mysteries and Wentworth, films such as The Turning and Cinderella and for a variety of theatre projects, both scripted and devised.